Meet Michael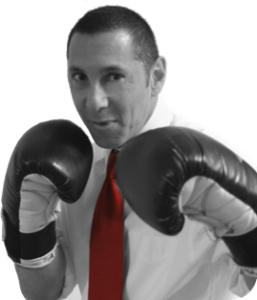 Michael Goldberg's programs are responsible for generating hundreds of thousands of dollars of revenue through increased sales production, recruiting top talent and retention of high producing sales teams.
Described as a "spark plug" by clients, Michael is a master at invigorating and engaging audiences with his "knock-out" style and
approaches to "making more connections". Through group coaching, focus groups, seminars, sales meetings, "road shows", and keynote presentations, Michael helps financial advisors, brokers, wholesalers, and other sales producers learn and apply "hard, actionable" information about networking and referral marketing that can be applied immediately.
His firm Knock Out Networking works with a variety of clients including John Hancock Investments, Morgan Stanley, MA Mutual, Chubb, Jackson National, Guardian Life, Prudential, and AXA Advisors.
Michael is a two-time TEDx speaker and one of about 7 percent of speakers worldwide to have earned the Certified Speaking Professional (CSP) designation awarded by the National Speakers Association and International Federation for Professional Speakers.
Michael's articles appear regularly in Advisor Perspectives, Life Health Pro, and Horsesmouth and his blog 3 Minute Rounds reaches thousands of subscribers. He has been a featured speaker at numerous conferences in the financial services industry, including the Million Dollar Round Table (MDRT).
Aside from a busy speaking schedule, Michael is an award winning adjunct professor at Rutgers University and frequently volunteers as a speaker at organizations focused on job search.
His book Knock-Out Networking!™ is available now!